ITPEC News - August 27, 2019
ITPEC Executive Directors Meeting was held in the Philippines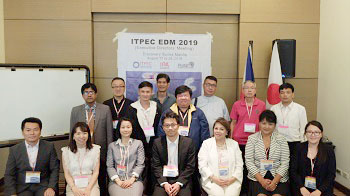 From August 27 to 28, the ITPEC Executive Directors Meeting was held in Manila, the Philippines. 18 participants joined the meeting from the member countries.
The purpose of the meeting is to share the report of the activities in each ITPEC country and to discuss the policy of ITPEC with the executive directors.
During the meeting, they shared the information and determined the schedules for the examinations in the future.