ITPEC News - November 29, 2019
ITPEC Question Formulation Meeting was held in Vietnam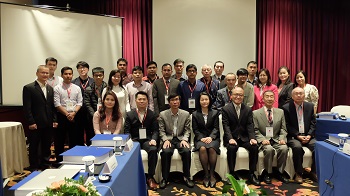 From November 27 to 29, the ITPEC Question Formulation Meeting was held in Hanoi, Vietnam for the next examination in April 2020. 26 participants joined the meeting from the member countries.
The purpose of the meeting is to discuss and select questions prepared by the question makers in the ITPEC countries.
During the meeting, they discussed the candidate questions for the next examination.